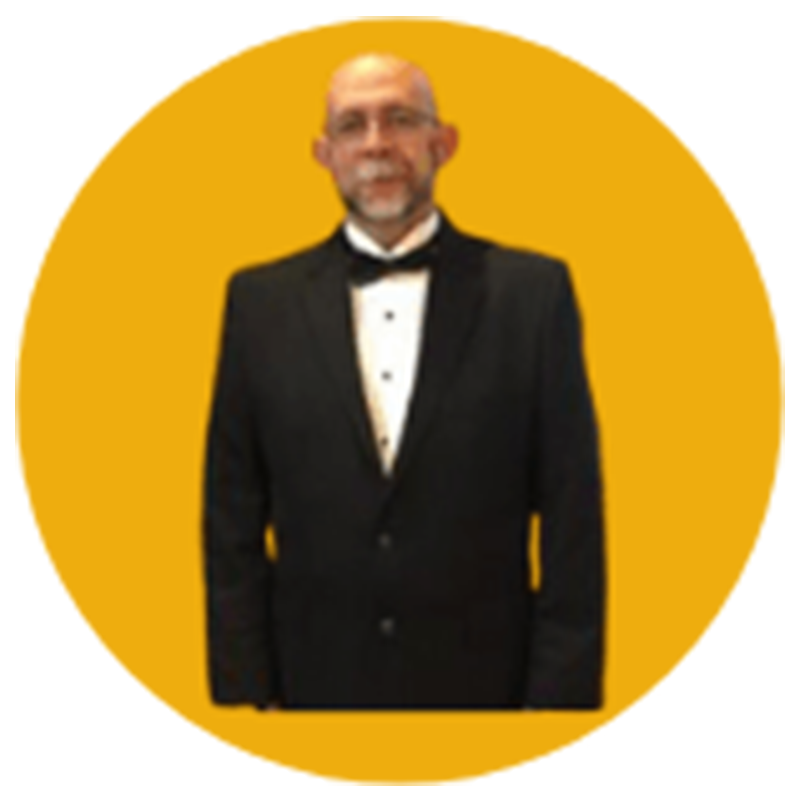 Mr. Ed Kelly
A music educator for 40 years, Mr. Kelly has had a wealth of experiences. He has done both undergraduate and post-graduate studies in music performance and music education at the Aaron Copland School of Music, located at Queens College in NY. He holds certifications in both NY and NJ and is also certified in Orff Schulwerk. Mr. Kelly's main instrument is trombone, but he has also studied trumpet, classical guitar, and piano. He has served as principal trombone in the Jamaica Symphony, the Queens Philharmonic and the Hanover Wind Symphony. He has performed extensively as a freelance musician in Big Band ensembles throughout the tri-state area. While teaching at Oceanside High School in NY, Mr. Kelly served as department coordinator and Middle States committee chairman. He was commissioned to compose for and conduct choirs and orchestras for major religious seminars in NY and Washington.
Mr. Kelly was a member of the faculty of Future Musicians Inc. for 17 years and served as supervisor, arranger and curriculum writer as part of his duties on staff. He has taught in many of FMI's schools, and served as conductor of the All State Jazz Ensemble as well as guest conductor of the All State Band program. Mr. Kelly was also instrumental in creating a jazz program at Pope John XIII High School, and created a children's choir at Our Lady of the Lake Church, both located in Sparta, NJ. As an outgrowth of his educational experiences, he has adjudicated marching band competitions and spring music festivals throughout the tri-state area. An accomplished composer/arranger, Mr.Kelly has written well over 200 pieces of music that are in use at many schools throughout the region. Over the past 10 years, he has been granted the opportunity to be the Directing Administrator of Fundamental Music Instruction as an outgrowth of Future Musicians.
Sea meis movet voluptua ne, ea oportere argumentum cum. Has purto repudiandae id, ea conceptam percipitur usu. Sit solet philosophia at, cu legimus rationibus per. Mei ut tale cibo minimum, pri ei dico virtute. Eum ne facete interesset consequuntur, facer prompta vim at, semper omnesque concludaturque qui id. His in regione lucilius deterruisset, ea mutat similique eam, facilis blandit in qui.